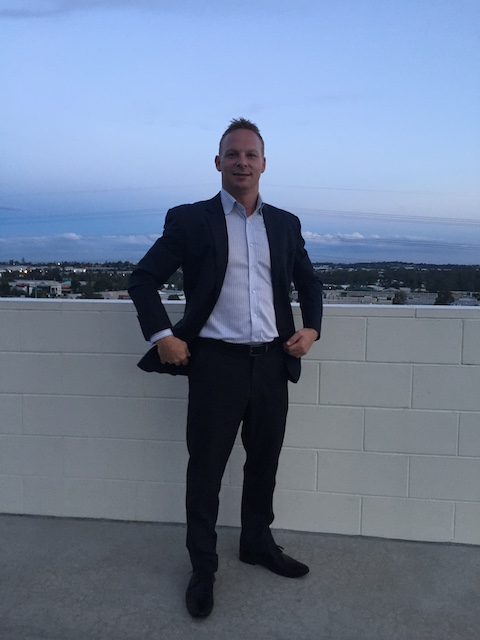 Founder
Matt Dendle started out in the industry as a mortgage broker in 2004 and ran his own successful mortgage broking franchise. In 2006 he was a finalist in the 'Young Gun' category of the Australian Mortgage Awards, as well as placing #71 in Australia overall, amongst the entirety of the broking industry.

Over the coming year, Matt continued running the mortgage broking business as well as assisting Head Office in a Training and New Franchisee State Management position. After 12 months in this role, Matt moved into project marketing for a prominent Brisbane based property group. Over the course of the next two years, Matt achieved success in this role working alongside and connecting financial planners, property groups, accountants and the like. From this position, Matt spent the next 12 months working as a Senior Property Consultant for one of Brisbane's largest Accounting firms. In this role Matt was responsible for sourcing, packaging and delivering premium investment packages for investor clients.

Stemming from this, Matt was fortunate enough to be approached by one of Queensland's leading builders and for the next two years he assisted purchasers with packaging house and land options in and around a 20km radius of the Brisbane CBD for the retail sector - meeting buyers on site, assisting with land selection and custom builds to suit their budget and preferences.

It was at that stage Matt was asked by one of Australia's largest Cashflow Property groups to assist them with packages. He used his contacts and resources to assist them with packaging house and land options in regional areas for their buyers for a 2 year period before turning his attention back to the retail build side of the industry.

Working for another year with the retail based packaging in and around the Brisbane City Council is where he started using various builders, rather than one to assist his buyers. Working in the forefront with his clients, Matt quickly came to the realisation that an independent Brokerage was the missing link in the industry and from here Builder Brokers was created.
Director
Michael Shekell has over 25 years of hands on experience within the Australian Construction and Property Development Industry. He prides himself on building and growing relationships with likeminded professionals. Michael has delivered countless industry leading and award winning projects.
Michael honed his hands-on skills in England, completing many new and re-establishment projects, specialising in "West Country" architecture, Bath stone masonry and specialised carpentry projects.
Upon returning to Australia after 3 years overseas, Michael was appointed the National Sales Manager for the industry leading non bank finance brokerage, Morgan Brooks. This role lead to immeasurable experience over the sectors of commercial, development and residential lending.
From experiences within this role Michael found a passion for 'all things build related'. Michael has formerly contracted and lead projects working with large commercial contracting firms, project home builders as well as Nationally Award Winning local firms. He has completed thousands of South East Queensland contracts - specialising in developments sites, custom owner occupier homes, inner city lots and renovations.
Michael himself is an active investor and developer and has built, sold and developed projects in both South East Queensland and Victoria for his personal property portfolio.
Builder Brokers - 1800 1 BUILD is pioneering a new and exciting industry that effortlessly introduces you to the right Builder for your next project, no matter where/what the project is. As a client of Builder Brokers you benefit from the volume and advocacy of this powerful, transparent and independent business. The Builder Brokers team consistently delivers outstanding results, saving our clients time and money whilst supporting them through the entire process.
As a referral partner to the Industry Leading Banks, Finance Brokers, Real Estate Agents/Firms, Developers, Town Planners and Architects; Builder Brokers is experiencing rapid growth and popularity, with the business being known and recognised as the foremost authority on Builders and Construction.